Samuel Western is a distiller of the written word living in Sheridan, Wyoming.
For workshops, presentations, or general information, contact him.
---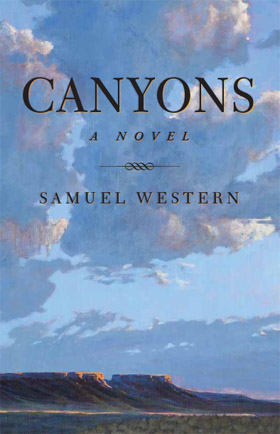 CANYONS: A NOVEL
Ward Fall is a Wyoming rancher, a man with three young sons and a supportive wife, Lorraine. Eric Lindsay is a reclusive musician and songwriter in Los Angeles. In college, their friendship turned ugly in an instant when a hunting accident traumatizes both men. Now, 25 years later, Ward invites Eric to join him at a hunting camp in Wyoming's Bighorn Mountains. Although fearful of the reunion's dark potential, Lorraine encourages the trip, knowing Ward must confront his demons. Into the mountains the men go, one wanting atonement, the other revenge.
–Samuel urges you to support your local bookstore, even if it means a special order.  If it's unavailable, try:
---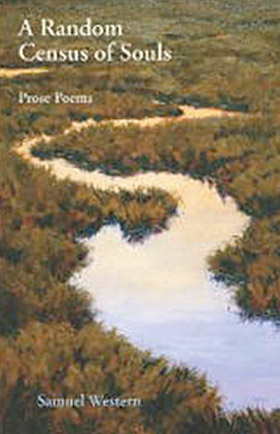 A RANDOM CENSUS OF SOULS
These poems take us far afield: to Rome and London, to Nova Scotia and New England, to Colonial Rhodesia. But always they return to the mountains and prairies of Wyoming and the Dakotas. "I read A Random Census of Souls a month after I read Toni Morrison's A Mercy, and both books had a similar effect on me. I fell in love with their musicality and lyrical language. These books left me awed by the fact that humans are still here and touched by the intimate moments of tenderness that both books preserve in their pages."
–Kristin Berkey-Abbott, Rattle